This blog post is adapted from a presentation given by Precision Autonomy's Simon Hooper, on drone operations around airports, at the ALAANZ Conference on the 1st of May, 2019.
Between the 19th and the 21st of December, 2018, some 140,000 passengers and holiday-goers were affected when drone sightings shut down London's Gatwick Airport. Whilst this caused uproar over drones, particularly around airports, there are some serious implications for drone operators themselves, and a previously unforeseen liability exposure to come from it.
A Case Study: A Hypothetical liability exposure
The guidelines of the following are based on Australian Aviation laws, and its' figures are estimates. Drones are subject to part 101F of the Civil Aviation Safety Regulations, and cannot be flown within three Nautical Miles of a controlled aerodrome, subject to the proper approval.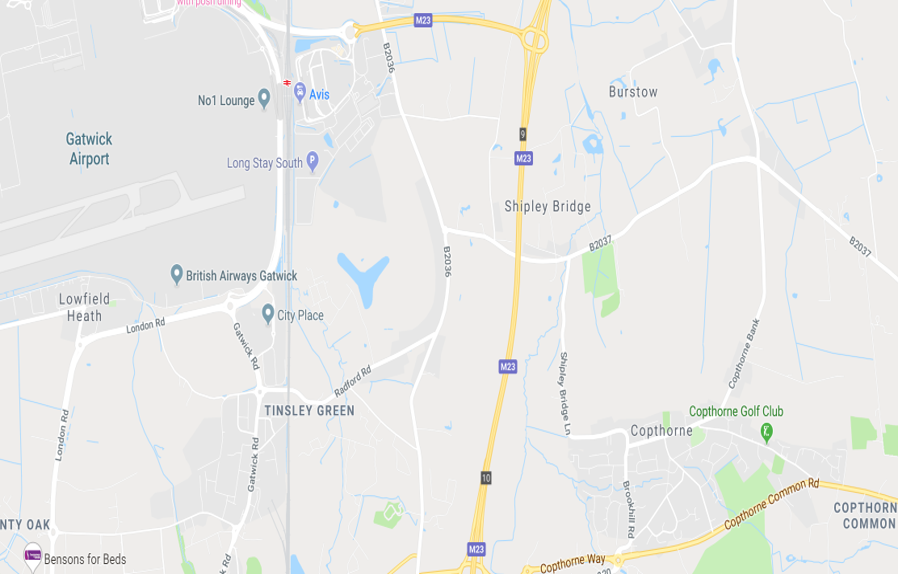 Although the drone sighting itself has not been nailed down to one individual or group, (it may still be an inside job!) let's take a hypothetical drone operation; The "Not From Gatwick Civil Engineering Company" (or NGCEC, for short). The NGCEC has won a contract to upgrade the restaurant at the Copthorne Golf Club (see above picture for reference), and the Civil Engineer on the project owns a drone, and uses it as a tool.
Getting to work, he flies the drone as normal, taking photos of the job site. He repeats this twice a day, for three days, before his well-earned Christmas break. Unaware of the chaos, he shuts down Gatwick Airport, much to the chagrin of 140,000 people.
For the sake of simplicity, let's say that each passenger suffers a loss of $1000 AUD, and filed a claim with their travel insurance carrier, costing the insurer a whopping $140 Million. Even 10% of claims paid out would result in a claim of $14 million. (Note – some passengers were actually denied claim, as the drone incident was excluded under 'exceptional circumstances')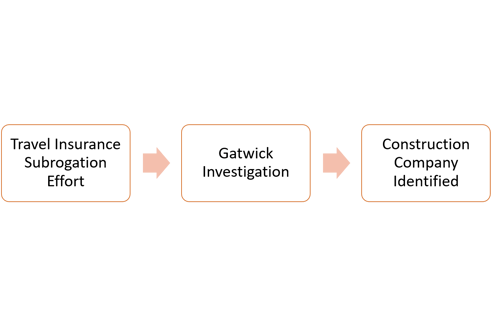 In this instance, our humble Civil Engineer (who hypothetically doesn't know all this has occurred), goes home, happy with his 3 days of aerial work, ready for the holidays. Much to his surprise, he is met with a letter from said travel insurance company, with a subrogation* bill for $140 Million (or $14 Million if 10%). He's violated the Airport no-fly zone, and his actions caused the economic loss.
No Commercial general Liability policy would cover the liability, due to its aviation exclusion. Similarly, no Drone Insurance policy would either, because no explicit accident or incident occurred.
The moral of the story?
- Drones are amazing tools, as they have the capacity for individuals (such as our Civil Engineer) and companies to create incredible insights that improve business.
- Drones are also subject to strict laws, strict liabilities, and operating within the rules is the number one priority. If you're looking to operate a drone, particularly around airports, ensure that you have the right approvals in place, and are qualified to operate them safely.
If you'd like to hear more about drones around airports, reach out to us at support@precision-autonomy.com.
A Side note: Our very own CEO, Mark Halverson, presented at DigIn. Based in our home town of Austin Texas, DigIn is a conference designed to bring together the best minds in insurance, and to bring it into the digital.
* Subrogation is the legal right of insurers to pursue third parties that were directly responsible for a loss, in order to recover the cost of a claim.